I am talking about six films having similar plot . About , What do the western people think about Muslim world . Some movies which will definitely pass your time smoothly without feeling tedious . Very interesting and attractive movies , they are with much attraction eater .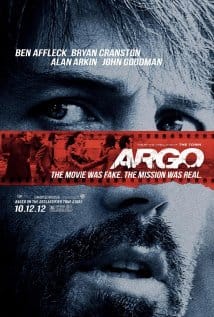 In 1979, the American embassy in Iran was invaded by Iranian revolutionaries and several Americans were taken hostage. However, six managed to escape to the official residence of the Canadian Ambassador and the CIA was eventually ordered to get them out of the country. With few options, ex-filtration expert Tony Mendez devised a daring plan: to create a phony Canadian film project looking to shoot in Iran and smuggle the Americans out as its production crew. With the help of some trusted Hollywood contacts, Mendez created the ruse and proceed to Iran as its associate producer. However, time was running out with the Iranian security forces closing in on the truth while both his charges and the White House had grave doubts about the operation themselves.
Roger Ferris is a CIA operative in the Middle East; Ed Hoffman is his control at Langley. Cynicism is everywhere. In Amman, Roger works with Hani Salaam, Jordan's head of security, whose only dictum is "Don't lie to me." The Americans are in pursuit of a cleric who leads a group placing bombs all over Europe. When Hani rebukes Ed's demand that Jordan allow the Americans to use one of Jordan's double agents, Roger and Ed hatch a plan to bring the cleric to them. The plan is complicated by its being a secret from Hani and by Roger's attraction to a local nurse. Satellites and cell phones, bodies and lies: modern warfare.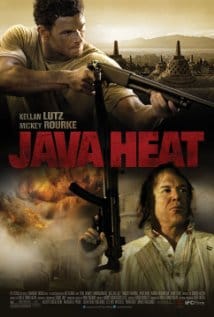 Story centers on the aftermath of a suicide bombing in Indonesia, where a reckless American posing as a grad student is bent on vengeance but quickly finds that the world's problems can't be solved with violence alone. A mysterious American Marine/FBI agent Jake Travers (Kellan Lutz) teams with a Muslim cop Hashim (Ario Bayu) to hunt down a dangerous international jewel thief Malik (Mickey Rourke) who kidnaps a Sultan's daughter Sultana (Atiqah Hasiholan) in a plot to steal the royal treasury: exotic intrigue amid ancient palaces, mosques, temples, subterranean labyrinths and stone pyramids in the heart of Java.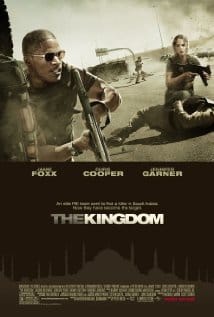 After a terrorist attack to an American housing compound in Riyadh, Saudi Arabia, where families and the spy Francis Manner are murdered, FBI agent Ronald Fleury blackmails the South Arabian consul to get five days of investigation in the location. He travels with agent Grant Sykes, Janet Mayes and Adam Leavitt to revenge their friend and try to find those responsible for the bombing. The agents find all sorts of difficulties in their investigation, but they are supported by Colonel Faris Al Ghazi that advises the team how to act in a hostile environment.
5.Traitor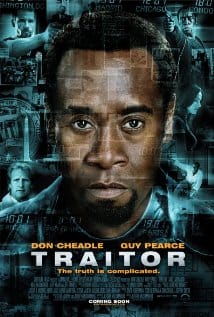 Samir Horn is a former soldier, a devout Muslim, and U.S. citizen in the Middle East selling bomb detonators to Islamic radicals. He joins their cause as both the FBI and a rogue CIA agent track him. Horn escapes a Yemeni prison, goes underground in France where he proves his abilities, and is sent to the United States to choreograph a simultaneous and multiple terror attack. Will the intelligence agencies talk to each other, and can Horn be stopped?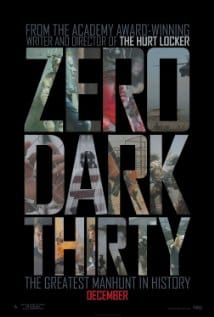 Maya is a CIA operative whose first experience is in the interrogation of prisoners following the Al Qaeda attacks against the U.S. on the 11th September 2001. She is a reluctant participant in extreme duress applied to the detainees, but believes that the truth may only be obtained through such tactics. For several years, she is single-minded in her pursuit of leads to uncover the whereabouts of Al Qaeda's leader, Osama Bin Laden. Finally, in 2011, it appears that her work will pay off, and a U.S. Navy SEAL team is sent to kill or capture Bin Laden. But only Maya is confident Bin Laden is where she says he is.
All download links are provided by http://yify-torrents.com .